The Sixties
September 2007
192
$39.95
Black-and-White Photos
California, Music
9781595800244
9 x 12
Hardcover
Abbie Hoffman. Jerry Garcia. Janis Joplin. Grace Slick. Pete Townshend. Ram Dass. Dennis Hopper. Peter Fonda. Jane Fonda. Jerry Rubin. Hippies on Mt. Tam. The March on Washington. Anti-war demonstrations. People's Park. Berkeley. Haight-Ashbury.
The Sixties brings together a collection of photographs of the people, events, culture, rock and roll stars, writers, political figures, and other iconic individuals and celebrities who made the sixties the most influential decade of the twentieth century.
The Sixties tells the story of that particularly colorful generation with the affection and devotion of someone who has experienced the revolution firsthand. Robert Altman's captivating photographs bring immense power to both quiet, intimate moments and scenes of thunderous anarchy alike.
Click below to purchase this book:
Read Excerpt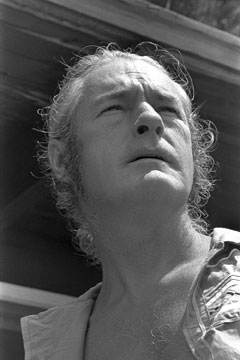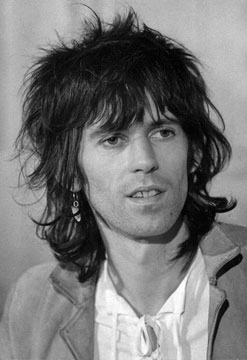 Author's Note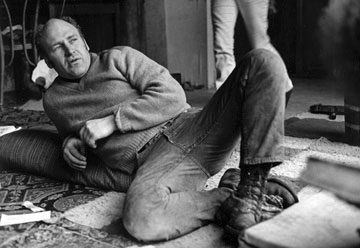 Many of the photos in this collection were taken after 1969. In fact, all of the photos in this book were taken between 1967 and 1974. For many of us 'The Sixties' isn't about the early 1960s of JFK, the British Invasion, go-go boots, or beach blanket romps. For me, 'The Sixties' is the time of Sgt. Pepper, Woodstock, the Summer of Love, be-ins, anti-war protests, and everything else in between, including Altamont. My friend Scoop Nisker says that our generation had such a long adolescence it was as if our parents said, 'OK, you can drop out for a while, but just be back by 1974.' You know'The Sixties!
Those days were unlike any our generation had even heard of before, much less experienced. I used to think of the Gay '90s of Paris or the Roaring Twenties of New York to try and get some sort of fix on what we were creating, but there was just nothing like it historically. Not even close. You might say we lit the fuse to the Roaring Twentieth Century.
And it all sprang up so quickly. In 1966, I was in New York City and began to see others like myself on the streets and in restaurants. Young people seemed to let their locks grow longer and started wearing leather sandals instead of Converse sneakers. Many women eschewed the chic mod look for a more natural fashion. Flowing hair and long billowing skirts became a trend. Instead of the hip black turtleneck look of the Beats we gravitated toward wildly colorful combinations.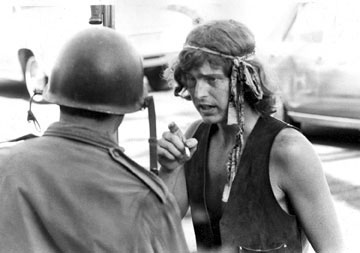 Underground newssheets sprang up; these would become the alternative press. After Dylan's Blonde on Blonde LP, the whole music scene changed dramatically. Instead of 'June, moon, spoon, tune' we heard about dodging the draft or turning off our minds, relaxing, and floating downstream.
Certain practices, yoga among them, had allowed me to catch a glimpse of another level of consciousness and that changed things forever. I suddenly 'got' music in a way I had never experienced it before. Even something as foreign as jazz seemed to make a lot of sense. This was enlightening. This was fun!
FM radio in the right hands became a lightning rod and a beacon to small circles of friends. The first be-in was actually called the Fly-In. It all began in New York one night in February 1967, eight months before the celebrated San Francisco Human Be-In. Community Station WBAI's free-form radio personality Bob Fass got the nutty notion that all of us in his 'cabal' should get together next Tuesday at Kennedy airport. Well, about 4,000 of us showed up with bells, tambourines, guitars, and patchouli incense. I'm sure that was the night I knew I had to record as much of this sweet insanity as I could on film then leave it behind someday'like inside this book you're now holding.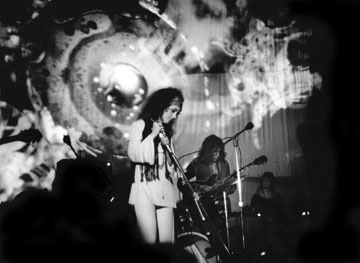 Part of the magic of The Sixties was that we knew there were thousands and thousands, perhaps millions, of us spread beyond the United States and all across the world. In fact, many twentysomethings pursued the nomadic life of trekking to colorful colonies in such remote settings as Marrakech or Ibiza.
Now I could go on and on, but Ben's interview is coming up and it reveals a lot of what happened next. Besides, it's not about me . . . it's about all of us, and it's about those amazing times and characters. Whether you were there or not doesn't really matter. As we used to say, 'I'd be blissed out and on a high' to have these pictures do the talking. If they inspire, if you get that you too could be anything you want this time around, then I can say, 'Mission accomplished.'
Further!
'ROBERT ALTMAN
San Francisco, CA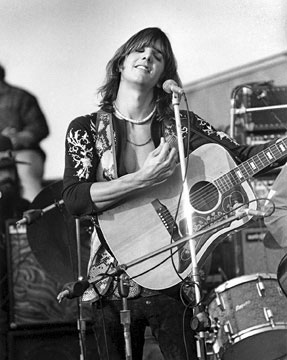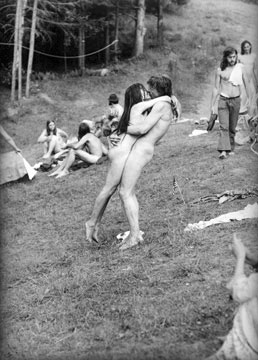 https://www.santamonicapress.com/wp-content/uploads/2015/10/thesixties.jpg
320
240
Santa Monica Press
https://www.santamonicapress.com/wp-content/uploads/2021/03/smp_logo_slogan_h106.png
Santa Monica Press
2014-04-07 00:00:00
2020-12-02 20:39:48
The Sixties